Instructors
Photos by pd photography.
Lara Dietrich, Owner, Brass, Piano, Beginning Woodwinds
Lara Dietrich founded Maestoso in 2013 to serve families in the Twin Cities west metro area. Lara has been teaching music lessons in the Twin Cities since 2006. She has a Bachlor's degree in Music Education from the University of Minnesota - Twin Cities, where she discovered her passion for giving students a strong musical foundation. Lara's students master all the basics of music, taking what they learn back to their school and community ensembles. When not at Maestoso, Lara can be found singing in the choir at Bethlehem Lutheran Church and playing trombone in the Linden Hills Chamber Orchestra.
Email: ldietrich.music@gmail.com
Annie Ausen, Horn
Email: Ausen.annie@gmail.com
Becky Caldwell-Tautges, Woodwinds
Becky Caldwell-Tautges is a certified Music Therapist who has a passion for teaching students in an individualized setting. She has taught music lessons to students ages 10 to 18 in the Twin Cities since 2000, and she has volunteered as a music appreciation teacher in the St. Louis Park schools. In addition to teaching, Becky performs as a bassoonist with the St. Louis Park Community Band.
Email: beckyannect@gmail.com
Bill Lang, Woodwinds
Bill Lang has been performing and teaching music in the Twin Cities for 35 years. He loves working with beginning students, helping them really enjoy music and its process. Students in Bill's studio learn to appreciate the work and fun of playing an instrument. Bill is an avid jazz musician who performs locally as a soloist and with jazz combos.
Email: billreeddog@yahoo.com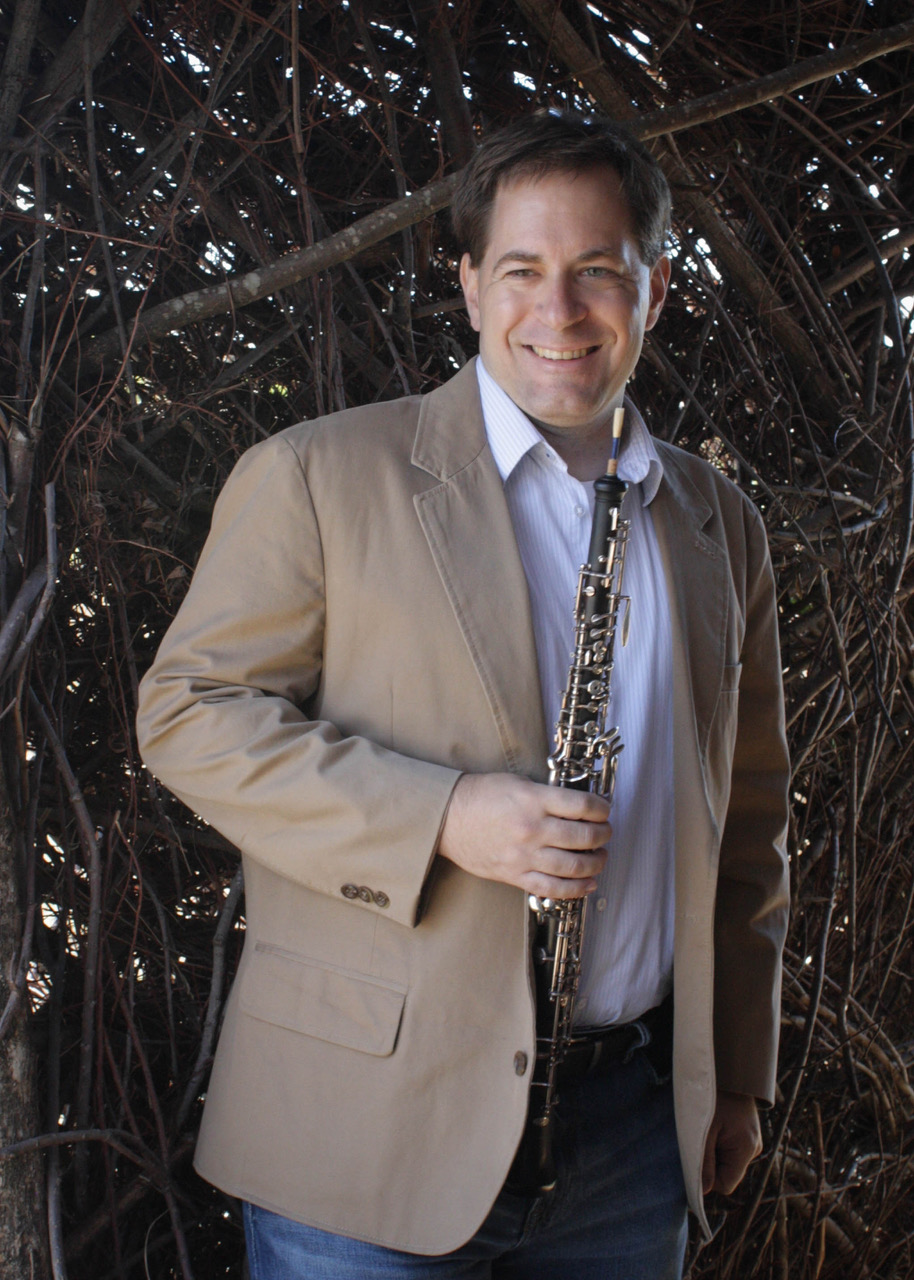 Brendon Bushman, Oboe & English Horn
Brendon Bushman is a freelance musician and teacher in the Twin Cities area. He is currently principal oboist of the Saint Cloud Symphony Orchestra, adjunct oboe instructor at the University of Minnesota, Morris, and maintains private studios in St. Cloud and St. Louis Park. Having taught privately since 2001, his students have made district and state level honor bands in Georgia, Texas, and Minnesota, and have gone on to study music at colleges including Florida State University, Arizona State University, and Louisiana State University.
In addition to the SCSO, Brendon can be heard with the South Dakota Symphony Orchestra, Duluth Superior Symphony Orchestra, Journey North Opera, Minnesota Dance Theatre, and accompanying Twin Cities choral groups including VocaleEssence and the South Metro Chorale. Over the last 20 years Brendon has performed with regional orchestras throughout the southeastern US and Texas. As an original member of the Atlanta Chamber Winds, he can be heard on their 2009 Albany Records CD & digital release "Music from Paris."
Mr. Bushman studied oboe performance and graphic design at Indiana University, Bloomington, holds a Bachelor of Music in Oboe Performance from The University of Texas at Austin, and finishes his Masters in Oboe Performance at The University of Minnesota this spring.
All ages and ability levels welcome.
Email mail@brendonbushman.com for studio availability and rates.
Charles Asch, Cello
Charles Asch completed his Master of Music degree at Juilliard and his Doctorate of Musical Arts at the University of Minnesota. He has performed locally with the Lyra Baroque Orchestra and the Minnesota Opera, and participated in many chamber ensembles and recital appearances throughout Minnesota. Dr. Asch teaches cello students at Maestoso Music Studio, MacPhail Center for Music, and Mount Calvary Academy of Music. His students study to become leaders in their orchestras and excellent players, including students aspiring to play in honors/chamber orchestras and in the Greater Twin Cities Youth Orchestra program. All students have the option to perform in semester recitals, and receive dedicated attention to audition preparation. Dr. Asch bases his curriculum on the Suzuki repertoire, fortified with technical curricula to strengthen confidence, pitch, and tone. Additional materials studied include the Suites for Solo Cello by J.S. Bach, Sonatas by Vivaldi and Marcello, as well as folk music styles for the cello.
Students of any ability level or age are welcome. Please email for studio availability and rates, which are available in 30, 45 and 60 minute lessons.
Email: charles.asch@gmail.com
David Bach, Trumpet
Email: davidbach612@gmail.com
Devin Hill, Guitar
Devin Hill has played guitar since childhood and has been teaching professionally for nearly 20 years. He enjoys teaching students of all ages and ability levels. Devin teaches most styles and aspects of guitar playing, including rock, folk, country, jazz, blues, finger-style, sight-reading, music theory and songwriting. Students will have fun learning guitar through the music they are interested in playing. Devin has been a guitarist and vocalist in many bands and has performed extensively. He is a published songwriter who has recorded several nationally released group and solo records.
Devin lives in Southwest Minneapolis. He holds a BA in Art History from the University of Minnesota.
Email: instamatic1@gmail.com
David Thomas, Percussion
Email: dtgroove@comcast.net
Dave Mavis, Guitar, Ukulele, Piano
Edith Bohardt, Flute
Edith Bohardt has been a part of the St. Louis Park community for many years as a performer and working in local music stores. She holds a Bachelors Degree in Religion from Augsburg College. Edith spent five seasons with the St. Louis Park community band performing on flute and clarinet. Edith loves working with beginning and advancing flute players, helping them master the instrument in order to enjoy making music.
Email: flutegal25@gmail.com
Jim Hann, Brass
Jim Hann is a Twin Cities musician and teacher of all genres. Jim has performance experience ranging from Rock to Jazz to Orchestral, and he uses this variety to help students succeed as lifelong musicians. As a member of Steeling Dan, a Steely Dan tribute band, Jim gets to collaborate with local rock musicians and perform at venues around Minnesota.
Email: jhann01@gmail.co
Mara Lane, Voice
Mara's teaching experience ranges from giving music lessons to private tutoring in music theory, and she is most passionate about studying and teaching voice. Mara graduated summa cum laude with a double major in art history and music from Knox College. During her time at Knox, she studied abroad in Vienna, sang and played piano in multiple ensembles, and wrote an extensive interdisciplinary honors thesis. She now continues her studies in vocal performance in Minneapolis.
Email: maralane1714@gmail.com
Marcia Sanoden, Acoustic Guitar & Ukulele
Marcia Sanoden began studying classical guitar in Japan where she grew up. When she returned to Minnesota she continued to study classical guitar with Anthony Hauser and later, blues and Latin jazz styles with Dale Dahlquist, Ric Oliva and Joan Griffith. Marcia has been teaching guitar since 2004 and ukulele since 2013. She taught a variety of styles of acoustic guitar at The Music Connection, Music Go Round, Walker West Music Academy and Modern Day Music.
Marcia has studied to be a therapeutic musician and worked with students with special needs. She also studied world music and international percussion for 2 decades and incorporates whole body learning methods for rhythmic and melodic work on the guitar and ukulele. She plays the Atenteben, an African flute, and conga drums and percussion for Da Show Me Love gospel band.
When Marcia plays guitar, you can usually find her backing up musicians with melodic color and improvisation on the guitar. Her teaching goal is to help her students become fluent enough on their instrument to play alone or with others in a group or band setting.
Email: marcia.sanoden@gmail.com
Melissa Stoudt, Flute, Saxophone, Clarinet
Melissa Stoudt has many talents which include teaching, performing, and composing. Her studies have taken her to Luther College in Iowa, Berklee College of Music in Boston, and the Univeristy of Minnesota in Minneapolis. Locally, she has performed at the Guthrie Theater, Walker Art Center, and the Minnesota Zoo; other performances have taken Melissa to the Kennedy Center in Washington DC and the Boston City Hall. Melissa's students are known for their achievements within their schools and participation in youth orchestras outside of school.
Email: stoudtstudio@gmail.com
Miryana Moteva, Piano
Email: Miryanapiano@gmail.com
Michael Hillman, Brass
Michael Hillman has taught trumpet and other brass instruments for 30 years. He received his BA from the University of Nevada and MA from Lehman College, New York under the instruction of Mel Broiles of the Metropolitan Opera. Mike's playing experience includes almost every style of music, with particular emphasis on jazz, big band, and classical, including orchestras and jazz ensembles in New York, San Francisco, and the Twin Cities. He believes in establishing a firm understanding of brass playing and musical literature of all styles.
Nathan Bird, Voice
Email: n.p.bird@gmail.com
Riley Helgeson, Trumpet
Email: riley.h.helgeson@gmail.com
Sarah Muellerleile, Piano, Strings
Sarah has over twenty years of strings and piano experience: she has studied strings with Doug Overland (former Principle Second Violin of the Boston Pops and of Golden Strings fame) and Piano with Carol Hokel. She has performed, recorded, and composed original music with numerous local musicians and ensembles. Currently, Sarah plays violin as a permanent member of the Civic Orchestra of Minneapolis and enjoys composing and performing with her bands The Black Widows and Fires of 1918 as well as others. Sarah encourages her students from beginner to adult, to explore the fundamentals of theory and proper technique, providing the tools necessary for them to play pieces that they connect to in order to sustain a lifelong bond with music.
Email: sarahmusicmpls@gmail.com
Sten Johnson, Brass
Email: sten.johnson@yahoo.com
Tom Solac, Woodwinds, Brass, Percussion
Tom Solac has been teaching private lessons since 1979. He received Bachelor's degrees in Music Education and Music Performance from the University of Minnesota and has directed bands in public and private schools in the Twin Cities and rural Minnesota. Tom believes that music is the ultimate compliment to a strong education. Students who study with Tom will have the opportunity to play music in classical, jazz, pop and world styles. You can also find Tom performing locally as a member of the First John Phillip Sousa Band.
Email: tomsolac@usfamily.net
Toyo Lang, Violin and Viola
Toyo Lang has thirty plus years teaching traditional and Suzuki strings in public and private schools. Along with teaching at Maestoso, Toyo also holds a teaching position with the Minnesota Youth Symphony String Studio at Folwell Performing Arts Magnet in Minneapolis. She is a freelance performer on the violin and viola and is an active chamber musician. She is a former board member of the Minnesota String and Orchestra Teachers Association. Toyo holds a music education degree from Gustavus Adolphus College.
Email: langtoyo@hotmail.com